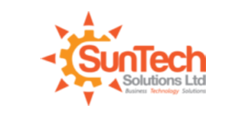 SunTech Solutions Limited is a customer-focused provider of end-to-end next generation IT solutions and services. We accomplish this by employing highly skilled IT Consultants and Engineers who have several years of experience. SunTech Solutions Limited is able to maintain a flexible approach in order to meet and exceed any client's need and desired service level. From large corporations and public sector clients to small mobile organisations.
Sierra Technologies Limited is an IT firm based in Nairobi, Kenya. The company was founded in 2016 with the aim of providing innovative and durable IT related solutions to meet the challenges of a demanding business environment.
The company's name, Sierra, means "Saw" in the Spanish language and the company was named after the Sierra Nevada mountain ranges in the Western United States.
This was a fitting name as it depicts a rough and rugged terrain that once conquered offers a satisfying feeling of achievement.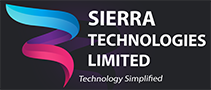 Frequently Asked questions
It is a way of delivering applications over the Internet—as a service. Instead of installing and maintaining software, you simply access it via the Internet, freeing yourself from complex software and hardware management.
SaaS and On-Premise are two different types of software. The main difference between these services is that On-Premise is only available at the location of the user while SaaS can be used remotely.
A Lot of Cost-Effective Pricing Models SaaS comes in the form of a subscription, and the cost of such a service is significantly lower. The software provider will take care of the maintenance of the cloud, potential upgrades, and customer service you might need in case of issues.